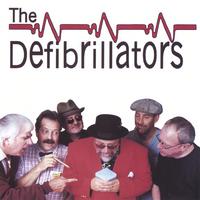 It's a good day for drinking tea. Scientists have been finding more things out about tea. This time, the more maligned black tea, often said to have much less of the goodie goodness of green tea, has now been shown to be bloody good for you.
If I asked for a cup of tea and was given "a caffeinated placebo identical in taste, but devoid of the active tea ingredients" I think I would definitely become stressed – but, since black tea lowers cortisol levels, I would, after drinking a cup of real tea, rapidly return to my balanced, beneficent, benign, benevolent and bumptious self, and move once again away from the inevitable chest-clutch-keel-over moment.
I think that tea should be put next to defibrillators, along with instructions on how to use proper boiling water and put milk in afterwards.
You might want to read
One Good Turn A friend sent me a link to this kind-of-cool-ish project, life.turns. It's OK - seen it, done it, but you know, I didn't yawn. I recognised the music was by Travis (splendidly credited […]
Unio and Petitio : 'Blue-Brown Gown' The most expressive face in home cinema as performed by Sir Kevin Goldsborough, with guitar by Petitio , and the unmistakable Tony Castro sitting on the right. More stuff: […]
Digital Impressionism These images are taken from shots of my brother's wedding. Using the ever-useful VLC I was scrolling through video captured as AVCHD format .MTS files when I noticed that the effort to […]