The ancient Egyptians believed that a person had to earn the right to enter the afterlife. Before an individual could pass into the next realm, nine great gods known collectively as the Ennead had to judge his worthiness.
In Greek mythology, nine goddesses called the Muses were responsible for inspiring the art of musicians, artists, and writers.
In Maya mythology, nine levels existed in the underworld. Metnal, the ninth level, was a place of eternal darkness, cold, and suffering.
I lost nine minutes of recorded speech during the making of this podcast.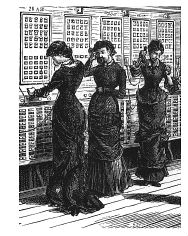 Pod of Funk #9 seeks to alleviate your suffering with lashings of hot funk, some soothing beats, and a healthy dose of profanity.
These women photographed earlier are playing the podcast directly into their bustles for a better bass response.
As you can see they are quite excited by the combination of classic, rare and eclectic numbers which form the constituent parts of the podcast.
Thanks to Kate for this picture of Pod of Funk playing in her car stereo.
You might want to read
Hard Graft For Small Wonga My favourite story of childhood enterprise was told to me by a man I have had the pleasure of working with recently. He gave me the reason why he had been expelled from a well-known […]
Twenty Three I finally managed to complete another funk podcast, and published Pod of Funk #23 after a month of being totally snowed under by so-called "real" work.It's cool that there are more tracks […]
Bridget the Fox Here's Bridget. She's a fox. She came to my little block yesterday, but I missed her by 5 minutes. Instead, a bespectacled bearded guy in his 50s, wearing freshly laundered cream corduroy […]