In Spain, someone has managed to lose a 38 tonne steel sculpture by Richard Serra. "The piece's disappearance only came to light when the museum's director Ana Martinez de Aguilar decided to put it on display again." says the BBC in a hushed voice.
Last December, this beautiful bronze Henry Moore sculpture was stolen, and police feared that it could be melted down and sold as scrap.
I believe I am the first to make the obvious connection here. At some point, a guilty someone at the Reina Sofia Museum in Madrid, consumed by chagrin and the naked fear of discovery, must have decided to replace the missing piece with some like-sized metal art lump. The Moore, a conveniently easy steal, will by now be in Spain, having its soft edges hardened and straightened, being painted black, whilst they pray that nobody notices the change from steel to bronze once the Serra is miraculously re-discovered.
And they think they can pull the wool over our eyes!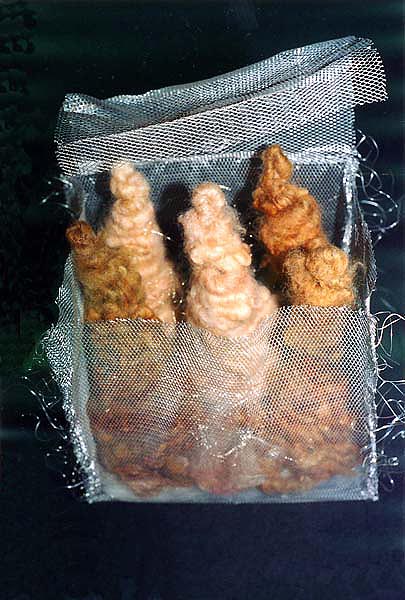 You might want to read
Who Says Art Is Powerless? A giant inflatable dog turd created by the American artist Paul McCarthy was blown from its moorings at a Swiss museum, bringing down a power line and breaking a window before landing in […]
The Now Show Goes Podcast Went to the Drill Hall tonight with GGF, courtesy of Chris Vallance from Pocketplanetradio to watch the recording of the first in the new series of Radio 4's The Now Show. This is the […]
Bluejacked! I went out with Richard to the ICA (Institute of Contemporary Arts) in the Mall to catch the highly spiritual "Seeing God" exhibition. We thought we'd go to the bar first and chill for a […]